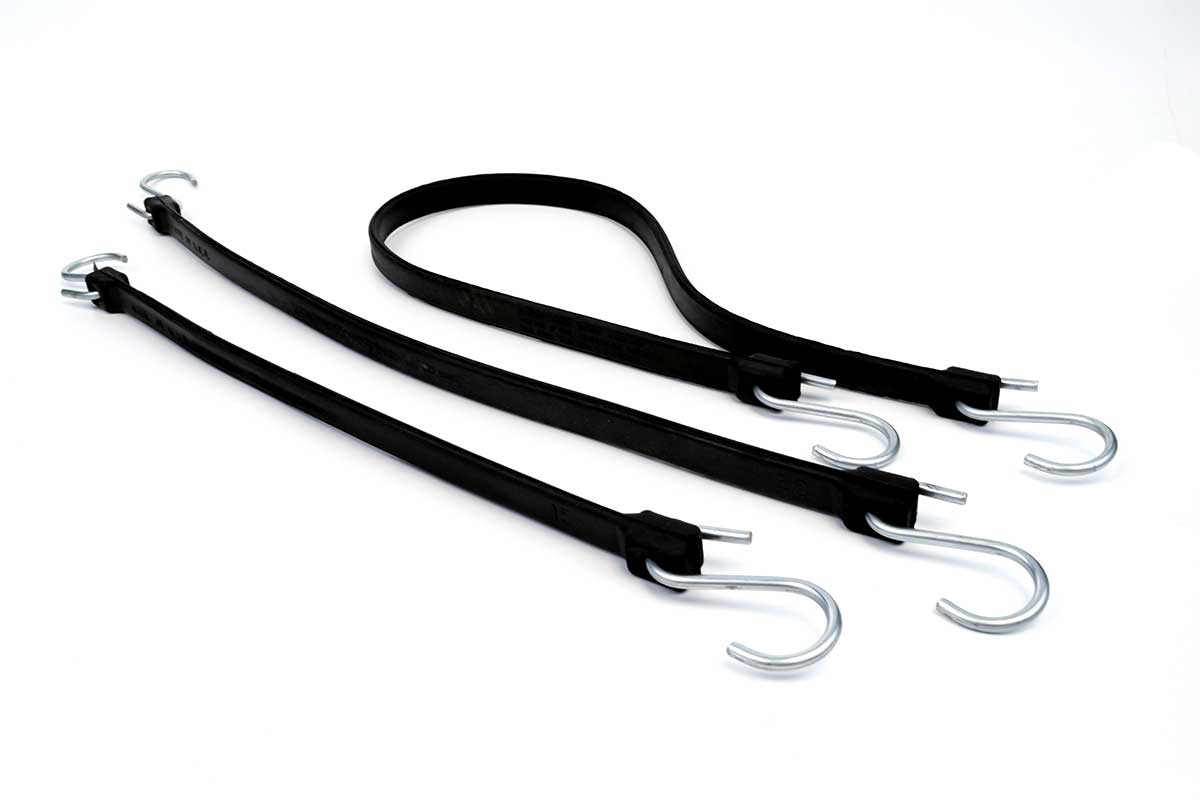 Original Classic Tarp Straps with S-Hooks | 5-1/2" to 41"
Product Specs

| | |
| --- | --- |
| Rubber Size | 5-1/2 to 41 Inches |
| S-Hook Size | 2-1/2 Inches |
Available lengths
5-1/2", 9", 15", 21", 25", 31", 41"
Sold by the case with 50 straps per case.
Our original line of classic rubber tarp straps has been popular for almost 50 years. Our rubber tarp straps have been responsibly and intentionally designed for efficient manufacturing with very little waste. This feature allows us to offer our customers a super-tough strap at a great price, and it allows our customers to help us reduce waste without compromising performance.
Made from the same base EPDM compound, our rubber tarp straps are designed for long-lasting performance in outdoor environments that no other rubber compound can match. EPDM has exceptional properties related to UV, ozone and weather resistance, chemical resistance, and water and heat tolerance. EPDM is the best choice for straps because of their durability, resilience, and potential for longevity.
WARNING - Sudden rupture or disconnect from anchor while in a stretched position can cause serious injuries. Wear safety glasses during tie down and disconnect. Not to be substituted as a primary tie down device for load. Inspect strap before each use and discard if cut, cracked or abraided. Max safe stretch: 50% of length of rubber strap.